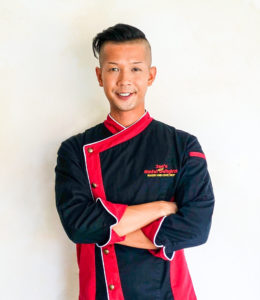 Jae's Sinful Delights, Designer Cake Gallery, makes one-of-a-kind, custom cakes and desserts for all occasions. It is the creation of food enthusiast and Pastry Chef, Jae Camino.
Jae has been baking since he was a toddler in his mother's kitchen, helping her run a successful catering business in NYC. Today, Jae uses his innovative concepts with classic desserts and different flavor combinations to create unique products that set him apart from others in the industry.
We only use fresh, high-quality ingredients.
We also offer a great selection of gluten-free baked goods.
---
Food Safety Manager Certification, National Registry of Food Safety Professionals. Certification #: 20878728
Chef de Partie Global Certification, WorldChefs
Plant-based Professional Certification, Rouxbe Culinary School
Advanced French Pastry Certification, Gastronomicom
Vegan Desserts Certification, Natural Gourmet Institute
Plant-based Desserts Certification, PLANTLAB Culinary
Raw Vegan Cuisine Certification, PLANTLAB Culinary
Member of Chef's Roll – a global culinary community of professional chefs: https://chefsroll.com/chefjaecamino
Member of the International Cake Exploration Societé (ICES)